Suitable for any age or fitness level, you can walk it, jog it or run it. The Burn It Fitness Back to the Future virtual movement challenge gives you a goal, structure and a calorie burn to go with it!
Virtually visit our 2012 Burn It in the Park locations to claim the BTTF Burn It Fitness virtual movement medal as well as an awesome branded tech t shirt!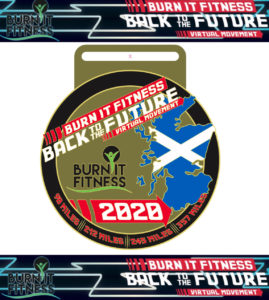 This challenge allows you to rack up miles in your local park, the garden, the hallway or even the bedroom!
You will become part of our closed online group where we will give you running tips, nutrition tips, regular doses of encouragement and inspiration to and keep you motivated to move, or time travel, throughout the challenge!
Marty McFly had to get to 88 miles per hour to time travel, so we are giving you a total of 88 days to complete. 
The programme begins officially on June 22nd and will end September 18th 2020.  If you finish sooner, that's awesome!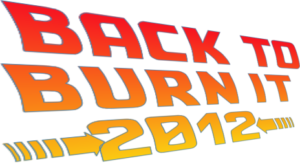 £29.99 per person, that covers your t shirt, your medal and your bragging rights! £24.99 for kids! 
All you need to do is sign up at the bottom of this page and we will email you everything you need to get started.